Mariah Konrath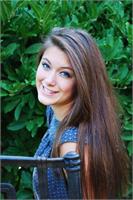 Mariah Konrath instructs the following:
hardCORE is a 30 minute express workout that focuses on strengthening and toning core muscles. The class is designed to improve strength and posture as well as appearance.




Every class is something different and you never know what you're going to get!! There will always be a mix of strength and cardio all within a 45 minute interval class. Meet outside the North Studio.




See how functional fitness is a great way to change up your workout routine by completing circuit workouts that can be modified for any fitness level. Monkey bars, TRX suspension trainers, and battling ropes are just a fraction of the accessories found on our Synrgy360.