Mariah Konrath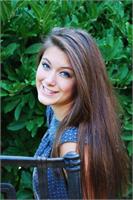 Mariah Konrath instructs the following:
Come for 30 minutes or the full 60.
Yin/Yang combines the worlds of total body HIIT and the practice of yoga. The class is broken into two sections, beginning with a 30-minute heart-pumping HIIT workout, followed by a 30-minute slow flow vinyasa sequence. This class is ideal for yogis who don't often exercise outside of their regular practice, or for those looking for a new challenge and want to create a powerful mind-body experience.




See how functional fitness is a great way to change up your workout routine by completing circuit workouts that can be modified for any fitness level. Monkey bars, TRX suspension trainers, and battling ropes are just a fraction of the accessories found on our Synrgy360.