Laré Bridges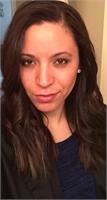 Laré Bridges instructs the following:
hardCORE is a 30 minute express workout that focuses on strengthening and toning core muscles. The class is designed to improve strength and posture as well as appearance.




This high-energy dance class incorporates the newest music and choreography from today's Hip Hop scene with a touch of traditional Latin Zumba.